It was a hot and beautiful day on August 2015 and a two loving hearts were surrounded by family and close friends to celebrate their wedding day.Simon and Natalie met in medical college. He was already a graduated traumatologist starting to work at a central hospital of his hometown and she was getting closer to her internship as a pharmacist. It was an instant match made in heaven, they started dating and after 3 years of going cross country to see her at college and her visiting him and his family on holidays, he invited her to a cinema and proposed after showing her a movie "trailer" made especially for her in front of the audience. She said "Yes!"The couple set a date for their ceremony and began searching for bespoke wedding rings - that's when they first came to us at Silverlab.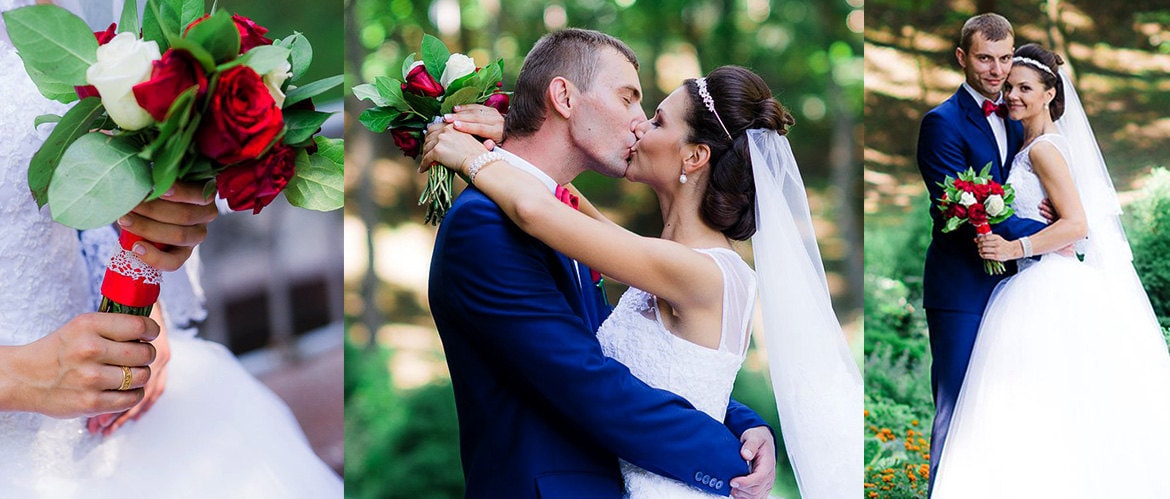 After exchanging several mails and showing us some reference images the final design was approved. The ring was designed with a baroque paisley style and wide bands.We've created several digital visualisations of these bespoke wedding bands in metals of different colors and presented them to Simon and Natalie to choose from.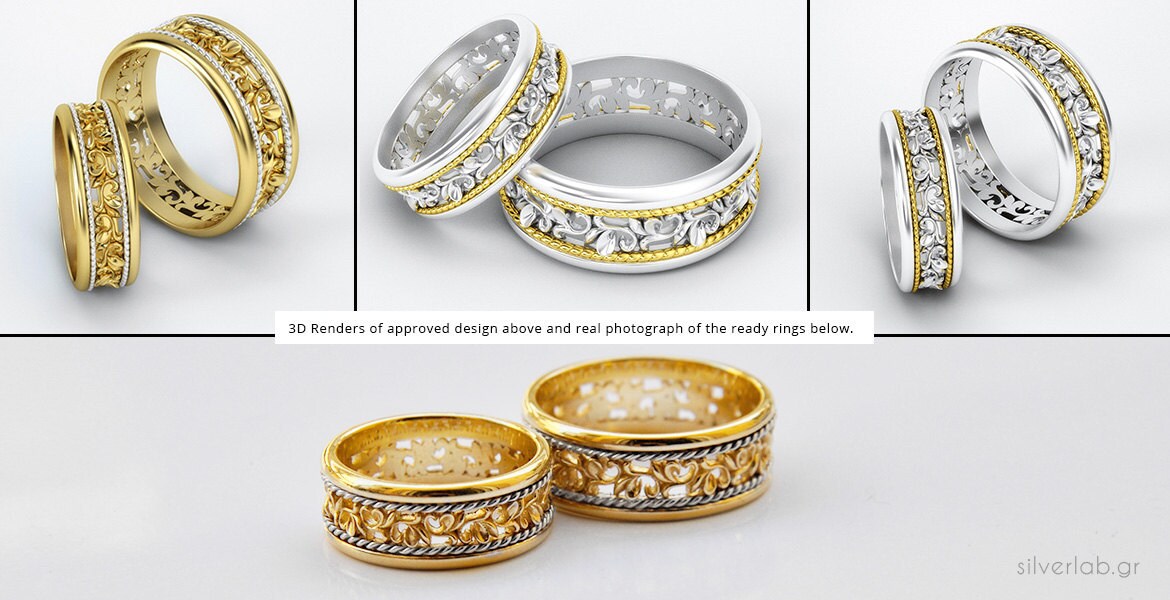 They loved the yellow gold base and white gold wire option for their rings and we proceeded to making them. The overall process took around 5 weeks from the first mail till the rings were shipped.On 8.08.2015 Simon and Natalie exchanged their rings and said their vows... We couldn't be happier for them and wish them all the best for their future and hope that their love and life together will be just as beautiful and timeless as the rings that symbolise their union.