The warm smile and real satisfaction of our customers is the best gratitude to the creator for his work, efforts and aspirations. Appreciation can make a day, even change a life, give strength to move on. Especially if this person is directly associated with creativity and self-expression.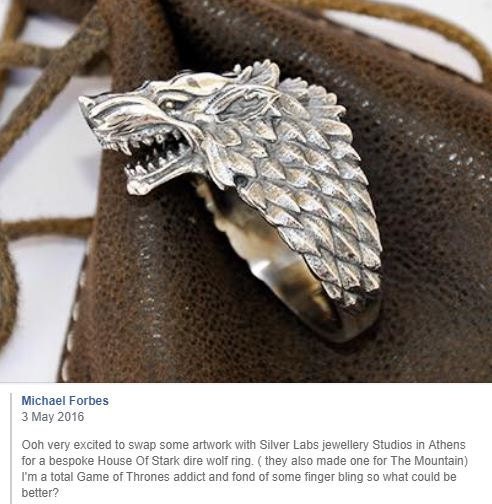 We were extremely pleased when Scottish Pop Surrealist artist Michael Forbes (who is quite famous in Bohemian circles) offered his extraordinary prints with his autograph in exchange for the Direwolf ring from our Game of Thrones bespoke jewelry collection.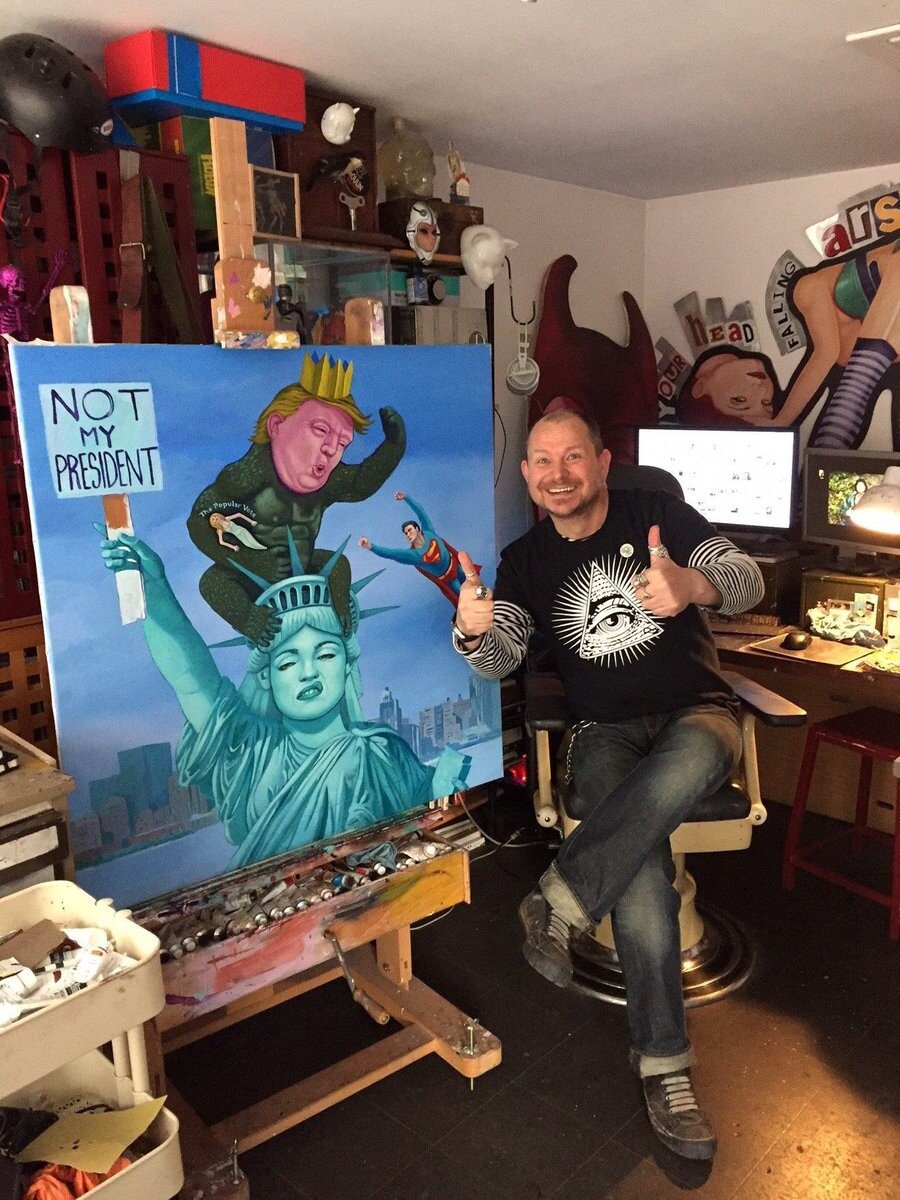 We really appreciate his works, which show a bold and playful, pop-punk world, expressed with his thoughts and dreams in a humorous way. It is doubly cool to see that @silverlabcreations House of Stark ring is always on his hand. 
We are grateful @michaelforbesartist for this amazing experience and looking sincerely forward to meeting him at his undoubtedly many future exhibitions in London!